Review from Bryan and Sarah K.
Bryan and Sarah K. Jan. 2023

Marni and Frank have built and created a whimsical, cozy, and charming treehouse. 
So many darling details everywhere you look. Our family enjoyed it so much, especially our two young 
daughters. The whole experience was straight out of a fairytale!
 
-Review from Bryan and Sarah K.
Review from Brittany James
Words cannot describe the magic this place brings to my kids and me. Everyone should get to experience this. Thank you Marni and Frank for being amazing people and hosts. We are forever grateful for the experience. Love, Brittany, Birdy Bell and Tennessee
-Review from Brittany James
Review from Michael and Kelly H.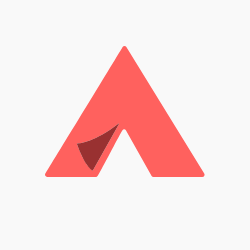 Treehouse Magic 4-Season Off-grid
This wonderful gem is a must visit! The hosts are so kind and go out of their way to make your stay comfortable. Their hard efforts can be appreciated throughout the entire tree house!! Warm, cozy, and fun!Review
-Review from Michael and Kelly H.
Review from Naomi
| | |
| --- | --- |
| | We wanted to have a fun weekend getaway in a place we'd never been and thought a treehouse in Elizabeth was a fantastic idea! The reviews and description of the property hosts are accurate. Marni and Frank were the best air bnb hosts we could have asked for and our stay was super cozy and comfortable. They have everything you need at the treehouse plus lots to do. Plenty of good places to eat and conveniences nearby. Our kids did not want to leave. Definitely an experience to remember! Thank you Marni and Frank. |
-Review from Naomi
Alyse review from Hipcamp
 Alyse says:
Staying in this Magical Treehouse was truly a magical experience! We loved everything about it, from the fun quirky details (look for the hidden gnomes or ant sculptures), the friendliest horses we've ever met, to the countless fun activities provided (outdoor movies, gas fire pit, pin pong and numerous tire swings), not to mention the amazingly kind and helpful host! The kids didn't want to leave (nor did I)….We are already planning our next trip back!
-Alyse review from Hipcamp
Review from Tessie and Dave
| | |
| --- | --- |
| | I will start with my posting on my social media page: "We arrived to our treehouse in Elizabeth, CO late afternoon. All these pictures were taken tonight. The picture with tree in the middle is the Ponderosa Pine tree they built the house around. It is 80 years old. At night everything lights up….you feel like it's Christmas. Need to take more pictures during the day. There are sitting areas, bar and breakfast area and they even created a media room outside. My first glamping experience!! So far….excellent!" I would like to add that Marni and Frank are fabulous to work with. They are friendly and extremely attentive to all your needs. We stayed 7 days and every day we enjoyed something new. I could go on but I will be repeating what the other reviews have said. This place is what my soul and heart needed. This year I lost 3 dear family members and a best friend. I needed to get away and I feel that someone up high was looking after me when this listing popped up. We loved sitting outside at night and watch the "Christmas" lights and listen to the breeze going through the pine trees. Just exquisite. Hanging around with Marni and petting the horses was awesome (probably my favorite experience). When the Llamas and Alpacas ate from my hands my heart was bursting with joy. Don't think about it…..run and reserve your dates. We are talking about going back during winter because I imagine it will be more majestic. Marni and Frank, I can't thank you enough for everything you did for us! See you soon! Tessie and Dave, Houston, TX |
-Review from Tessie and Dave